Conference
V EUROMED YOUNG RESEARCHERS FORUM
Mollina, Málaga, Spain
Bridging the Gap in Euro-Mediterranean relations: Youth as drivers of Cohesion
During this year's Forum, 24 participants from across the Mediterranean and its neighbouring regions will meet in Mollina, Spain, to exchange with policy-makers, practitioners and other young experts on key issues in the Euro-Mediterranean area and contribute to policy shaping in the region.
The Euromed Young Researchers Forum is part of the Euromed Young Researchers Lab, an initiative of the EuroMeSCo: Connecting the Dots project, co-funded by the European Union and the European Institute of the Mediterranean. The Euromed Young Researchers Lab aims to boost the research capacities of young experts across the Mediterranean, give visibility and recognition to their work, strengthen exchanges and stimulate research on issues of common interest.
DAY 1 - FRIDAY 16 SEPTEMBER
09:00 - 09:10 Welcome and Opening Remarks
09:15 - 11:00 Working session: Spotlighting narratives and social cleavages in the Euro-Mediterranean region in 2022
Taking stock of the disruptive narratives which have shaped public opinions and deepened social cleavages across societies in the context of the ongoing war in Ukraine, which has multifaceted and significant impacts on the Mediterranean region, this session aims to reflect on factors threatening social cohesion, peace and reform efforts currently. It sheds a light on new priority areas for a more cohesive, inclusive and peaceful Euro-Mediterranean region with young people at its centre.
11:00 – 11:30 Coffee Break
11:30 - 13:00 Working session: Actors and ways to overcome divisions
This forward-looking session focuses on actors at different levels of Euro-Mediterranean societies, initiatives and frameworks most likely to impulse reconciliatory and cohesive advances. It will look at a variety of actors and means, with particular attention paid to the role of youth in face of these challenges.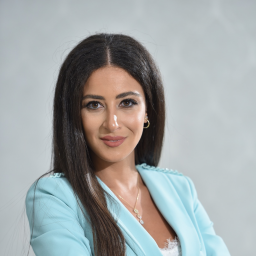 15:00 - 16:45 Workout: Training Session on Policy Recommendations
DAY 2 - SATURDAY 17 SEPTEMBER
09:00 - 11:00 Workout: Training Session on Foresight Techniques
11:00 - 11:30 Coffee Break
11:30 - 13:00 Practitioners Session: Euro-Mediterranean Strategic Communication
Disinformation is a rampant issue all across the Euro-Mediterranean region, as in other parts of the world, which has gained further traction through the COVID-19 crisis and the war in Ukraine. The European Union (EU), both internally and in its external relations, thrives to fight disinformation effectively. With regards to the EU's Southern Neighbourhood in particular, the fight against disinformation – identified as a key priority for the advance of the digital transition calls for in its new Agenda for the Mediterranean - is very much linked to the safeguard of values of democracy, peace and fundamental rights. Participants will be given the opportunity to learn from a high-profile EU official and to exchange perspectives on the matter.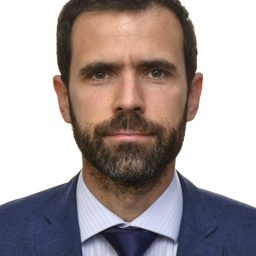 15:00 - 16:30 Policy Talks: The Role of Youth in Shaping Public Policy
Youth is an essential pillar in any policy or initiative aimed at strengthening cohesion. In the Euro-Mediterranean region, youths are essential to civic life but oftentimes lack opportunities, both in the labour markets and in policymaking spheres. In face of new current challenges, awareness about the role of youth has grown significantly and, in that regard, the EU is launching a new regional programme "Youth Package" aiming at promoting active citizenship of youth through engagement in the society and labour market. In this session, participants will exchange views with Josep Ferré, Executive Director of the Anna Lindh Foundation, in charge of the Young Mediterranean Voices component of the EU-funded package.
16:30 - 17:00 Coffee Break
17:00 - 19:00 Final Plenary (Joint Programme with UYD)
20h00 – 21h30 Dinner and Glocal Farewell Fest (Joint Programme with UYD)