Workshop
Infrastructures and Power in the Middle East and North Africa
Istituto Affari Internazionali, Rome
Over the last decade, the Mediterranean and the Middle East and North Africa (MENA) has experienced profound and far-reaching social, political and economic transformations that have contributed to unprecedented levels of volatility and uncertainty across the region. Some of these shifts have reshaped many of the traditional features of the geopolitical order in place in the region for decades, while others might have the potential to do so in the near future. Increase competition among regional powers but also new stakes by emerging global powers are redefining the contours of regional geopolitics and the way in which this region relates to broader global trends.
One of those trends is the importance of connectivity and the control and property of physical or virtual infrastructures.
Against this background, the workshop examined the challenges for each type of infrastructure; the players involved (both from the regional and the global levels); the dynamics of power resulting from their interplay; instances of regional cooperation or conflict; and the implications for the EU and its responses, policies and diplomacy around these infrastructures
The Joint Policy Study gathering all the research findings will be published in February 2020.
14:00-14:15 Introductory remarks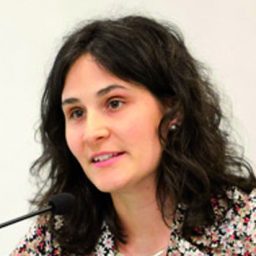 14:15-15:30 Presentation of chapters – part 1
Airlines and Airports as Instruments of Soft Power
&nbsp
The Geopolitics of Virtual Spaces
15:30-15:45 Coffee-break
15:45-17:00 Presentation of chapters – part 2
Ports and Maritime Choke Points
&nbsp
Pipelines and Grids Geopolitics
17:00-17:45 EU perspectives and next steps