Euromed Survey Results | Reflections on EU-Jordanian Cooperation: Towards Tertiary Economics
June 2021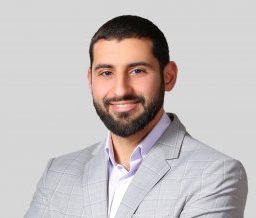 Kareem Sharabi Rosshandler
Lead Researcher
West Asia-North Africa Institute
Abstract
While 2021 marks the 42nd year of European Union (EU) presence in Jordan, the EU and Jordan solidified their relationship with the 1995 Barcelona Declaration. They did so as parties whose interests might straddle the European/Middle East divide into what might be thought of as the Mediterranean region.
The Declaration rested on the pillars of regular political dialogue, the development of economic and financial cooperation, and greater emphasis on the social, cultural and human dimensions. It was born in the early hope of the Oslo Accords, in which the EU sought to buttress the peace process with the economic integration of its key players, among them Jordan. By gradually eliminating tariffs, the Declaration's crowning objective was to establish a free-trade area between the participating Mediterranean partner and EU members (Barcelona Declaration, 1995). This Declaration would form the basis of the Union for the Mediterranean (UfM), the 42-member body formed in Paris in 2008. The Union brought nearly all EU members together with the Mediterranean Basin states. Twenty-five years after Barcelona, however, parties on both sides of the Mediterranean question its efficacy.
EU observers regretted the lack of resolve to see good governance and human rights measures implemented in Mediterranean partner countries (Amirah-Fernandez, 2020). In turn, partner observers tended to cite the EU's preoccupation with Eastern European parties and their inclusion in the EU, much to Turkey's chagrin. There was also frustration with the lack of progress on the Israeli-Palestinian front, the 2008 flare-up of which nearly aborted the Union.
Read the analysis by Kareem Sharabi Rosshandler in English and Arabic.