Presentation
Policy Debate: Green Economy in the Southern Mediterranean
Online Event
This event aims to foster evidenced-based policymaking by presenting the main findings and recommendations of the EuroMeSCo Policy Study on Green Economy in the Southern Mediterranean to and audience of EU officials and key policy stakeholders.
This Policy Study is the result of a joint research effort carried out by a multidisciplinary and international group of experts from all over the Euro-Mediterranean region. This Joint Study Group has been coordinated by Julia Choucair-Vizoso (ARI, Elcano), with contributions by Georgeta Auktor (DIE), Mohamed Behnassi (ibn Zohr University), Zied Boussen (ARI) and Karolina Zubel (CASE).
The Policy Debates are small-sized closed-door meetings held under Chatham House rules.
Presentation of the findings and policy recommendations of the Policy Study
Presentation of the Chapter on Green Industrial Development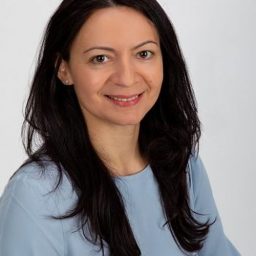 Debate
After the initial intervention by the speakers, the floor will be opened to participants in order to debate on the main issues tackled during the presentation.