Presentation
Off the Record Policy Talk: The Pivot to Africa and the Role of Infrastructures
Online Event
EuroMeSCo held an online Off the Record Policy Talk with relevant EU stakeholders. This session devoted to The Pivot to Africa and the Role of infrastructures: Intra-Maghreb competition, Middle Eastern feud, global strategies and what it means for the European Union. This Policy Talk further built on the results of the recently released EuroMeSCo Joint Policy Study on Infrastructures and Power in the Middle East and North Africa.
The Off the Record Policy Talks are a new format under the EuroMeSCo: Connecting the dots project. They aim to provide key policy stakeholders with a platform for direct debate with experts specialised in relevant policy issues. These are small-sized meetings held under Chatham House rules.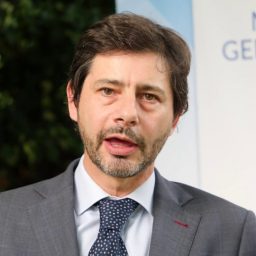 Steffano Dotto
Head of Sector, Climate Change, Energy, Environment and Transport, Directorate-General for Neighbourhood and Enlargement Negotiations, DG NEAR B2
European Commission
Debate
After the initial intervention by the speakers, the floor will be opened to participants in order to debate on the main issues tackled during the presentation.