Euromed Survey Results | Can the EU Share Values with its Partners in the Southern Neighbourhood?
June 2021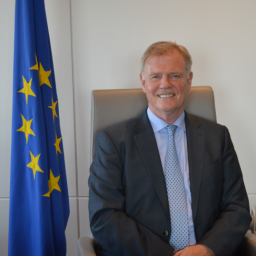 James Moran
Associate Senior Research Fellow
Centre for European Policy Studies (CEPS)
Abstract
The decade since the Arab uprisings has been a difficult one for the European Union (EU) in its dealings with its southern neighbourhood, and it has struggled to strike a balance between its commitment to democracy and the protection of human rights, on the one hand, and its homeland security interests, on the other.
Back in the heady days of 2011, it was hoped that the uprisings in the southern neighbourhood would result in a new dispensation that would result in a happy marriage of the two, insofar as new democratic governments would take root and understand that stability and security on both sides of the Mediterranean would best be served by opening up their societies. Consequently, the EU and its member states gave strong political, moral and financial support to the uprisings and invested considerable political capital in them.
Read James Moran's Qualitative Analysis in English and Arabic.