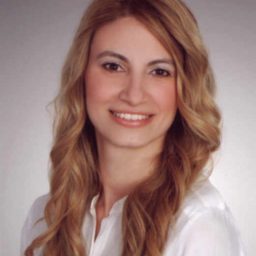 Başak Kale
Associate Professor
Department of International Relations & Chair Graduate Programme of European Studies, FEAS, METU
Abstract
The Arab Spring and the war in Syria have been creating human mobility in the EU neighbourhood. Turkey is hosting around 3.7 million Syrians and another half a million asylum seekers and refugees from other regions. The presence of Syrians in Turkey, together with other refugees, has become protracted. In this context, efforts to create durable solutions in the form of "voluntary return, resettlement or local integration" have not yet successfully provided sustainable solutions. In addition to this, the political backsliding experienced in Turkey since the coup attempt of 2016 does not contribute positively in developing deeper political ties with the EU and its institutions.
With this prolonged stalemate, the economic support for the displaced persons in Turkey can be jeopardised. A new approach including a novel understanding of mutual economic benefits, not only focusing on direct or indirect humanitarian or financial aid but furthering economic opportunities in the supply side of the economy, can provide solutions.
Looking at a multi-country and multi-stakeholder level, this paper argues that mechanisms developed by the EU can provide the necessary instruments for sustainable self-reliance for migrants and refugees. In hosting countries such as Turkey, these actions can support the pillars of the new Pact on Migration and Asylum with direct policy implications. This paper tackles the critical issues and key directions proposed through the New Agenda for the Mediterranean. In particular, this paper aims to explore how trade facilitation can become a way of supporting this transformation and why this could help bring about a "win-win-win" outcome beneficial to the refugees, the EU and Turkey, while providing a good practice policy example for the Southern Neighbourhood of the EU.