Bridging the Mediterranean: For an Enlarged, Comprehensive and Equitable Integration between the EU and its Southern Neighbours
July 2021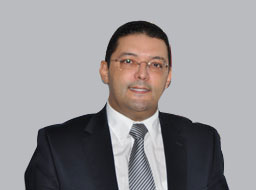 Mondher Khanfir
Head
For a shared prosperity in Africa
Abstract
25 years after the Barcelona Declaration for a regional integration around the Mediterranean, the prosperity differential is still marked between the southern and northern shores, with a wide dispersion of gross domestic product per capita, from less than €3,000 to more than €100,000. This partly explains the mistrust of the SMCs regarding the ENP, illustrated by the reluctance of some of them to endorse the Deep and Comprehensive Free Trade Agreement.
The COVID-19 pandemic may present a new opportunity to reinvigorate the ENP. Indeed, the Joint Communication on a Renewed Partnership with the Southern Neighbourhood released in February 2021 proposes "a new ambitious and innovative Agenda for the Mediterranean, drawing for the first time on the full EU toolbox and the ground-breaking opportunities of the dual transition to green and digital economy." This is a crucial step forward to relaunch cooperation and realise the untapped potential of the region. The press release highlighted the perspective of the post-COVID-19 recovery as an opportunity for Europe and the Mediterranean region to commit to a common and people-centred agenda and the actions necessary for its implementation.
Starting from the agenda proposed in the renewed ENP, this policy brief seeks to clarify the EU's perspective and explore to what extent it could lead to an effective regional integration with a balanced power between the North and the South. It also proposes several bridges to consolidate the EU's achievements while offering new opportunities for inclusive development in the South. These bridges need to be designed and built up by both partners.
In addition to funding, the EU can bring a major asset: its political economic institutions, which could be duplicated or extended to the southern neighbours as a guarantee for an enlarged, comprehensive and equitable integration.