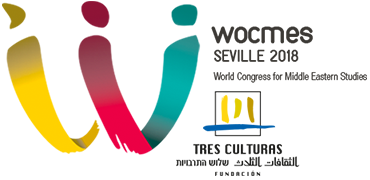 On 18 July, the EuroMeSCo network hold a round table around a topic "Changing Euro-Mediterranean Lenses". The panel featured the participation of Bassma Kodmani (Arab Reform Initiative), Daniela Huber (Istituto Affari Internazionali), Youssef Cherif (Columbia Global Center) and Emmanuel Cohen-Hadria (European Institute of the Mediterranean).
The pannelists analysed how the state of Europe impacts on Euro-Mediterranean relations, the perception of Europe by the Southern Mediterranean partner countries, the future of EU-Tunisia relations, as well as the case of Syria as a credibility test for the European Union.
The Fifth World Congress of Middle East Studies is organised between July 16 and 22, 2018. With a participation of 3000 attendees from more than 70 different countries, the Congress aims to stimulate the exchange of ideas and contacts while generating new lines of thought and favoring the creation of networks.
The congress has a multidisciplinary approach that covers a wide variety of fields of knowledge: from migration, the media or conflict resolution to environment and culture.