Conference
Webinar: The Role of Civil Society in the Southern Neighbourhood's Green Transition
Online Event
EuroMeSCo will hold a webinar on the Role of Civil Society in the Southern Neighbourhood's Green Transition. It will focus on the importance of raising awareness of the private sector & the population at large as agents of change, as acknowledged at the EU Joint Communication, released in February 2021.
This webinar will gather civil society representatives, think tankers and EU officials to discuss the role civil society plays in the green transition in the Southern neighbourhood aiming to contribute to the debate on the implementation of the Joint Communication.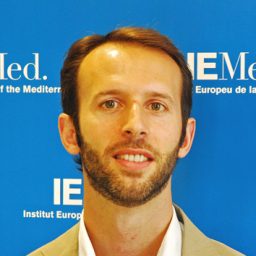 Debate
After the initial intervention by the speakers, the floor will be opened to participants in order to debate on the main issues tackled during the presentation.