Esmat Kamel will shed light on the main findings of the EuroMeSCo Policy Study "Post-Covid-19 EU-Southern Neighbourhood Trade Relations" by focusing on her chapter "Will the merchandise Trade and Regional Value Chains Landscape Change for the Euro-Mediterranean Free Trade Area during COVID-19?"
The research she will be presenting is the result of the EuroMeSCo Policy Study carried out in the framework of the EuroMeSCo: Connecting the Dots project, cofounded by the EU and the IEMed, which contributes to inclusive and evidence based policy-making by fostering research and recommendations in relation with the European Neighbourhood Policy (ENP) South priorities, with focus on economic development, migration and security.
This policy study explores the impact of the first months of the ongoing pandemic on trade relations between the EU and countries in the Southern Neighbourhood (SN), as well as – whenever possible – sub-Saharan Africa. The authors start by reviewing the existing legislative framework for trade between the EU, the SN and the African continent as a whole. Subsequently, they assess the direct and indirect impact of COVID-19 on intra- and inter-regional trade in goods and services between SN countries and the EU. A particular focus is placed on the tourism and agricultural sectors, both of crucial importance to the region. The authors also explore the ways in which the disruptions identified have affected food security in the SN region. Finally, based on findings of the study, the authors explore different scenarios for the evolution of intra- and inter-regional trade during the post-pandemic period and offer policy recommendations for reinvigorating trade cooperation between the three regions of interest to the study as well as strengthening of the economic performance of the SN.
This Public Debate is organized and hosted by MSA University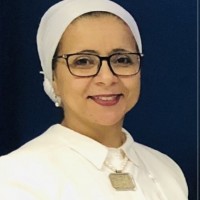 Presentation of the chapter