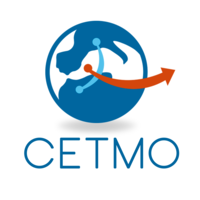 Centre for Transportation Studies for the Western Mediterranean (CETMO)
Coordinator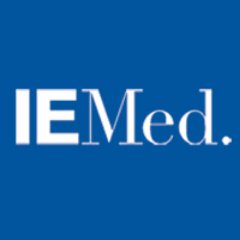 European Institute of the Mediterranean (IEMed)
Coordinator
Abstract
The COVID-19 has led to a major disruption of the transport system worldwide. In the Mediterranean region, it has acted as a catalyst for the trends that were already gaining a foothold in the region. The need to adapt to climate change, the sustainability paradigm, the reconfiguration of global supply chains, and the fourth industrial revolution, has become even more important for the transport and logistics sector as consequence of the pandemic. In this context, analysing the priorities and identifying the lessons learnt is crucial to inform the policies that can guide the post-COVID-19 recovery.
Together with the aim to generate knowledge on the new possibilities and potential post-COVID-19 scenarios that can emerge from the pandemic, the IEMed and the CETMO, within the framework of the MedThink 5+5 network, commissioned thirty articles contained in this policy study. By looking at the political, transnational, environmental, social, and economic effects on the different transport and logistic sectors triggered by the COVID-19 pandemic from different multidisciplinary angles, this publication offers a 360-degree perspective on the transport and logistics sector in the Mediterranean region.
In particular, the first chapter includes seven articles that delve around four cross-cutting topics in relation to the transport and logistics sector in a post-COVID-19 context, namely geopolitics, regional integration and international trade, sustainability, and digital revolution. The second chapter encompasses four articles that seek to analyse the functioning and priorities of the current transport and logistic systems while drawing some policy recommendations to better prepare and adapt the sector to the post-COVID-19 realities. From chapter three to chapter seven, fifteen articles seek to assess the socio-economic impacts of the COVID-19 pandemic to different transport modes, namely road, rail, maritime, air, and urban transport, while identifying some lessons learned and drawing conclusions that may serve to face future disruptions with greater coordination. Moreover, the bulk of these articles will shed some light on the ongoing adaptation processes of each of these transport modes to the digital revolution, the decarbonisation challenge and the processes of vertical and horizontal integration. The last chapter, which comprises four articles, focuses on how the COVID-19 pandemic hardly hit logistics chains worldwide and affected the distribution of goods in key sectors of activity, while analysing the opportunities and challenges to improve the current multimodal logistic systems by harnessing the digitalisation and sustainability processes in a post-COVID-19 era.
Go to the MedThink 5+5 Webiste or watch the video on YouTube and learn more.